Galaxy Nexus owners petition Google's Sundar Pichai over Android 4.4 KitKat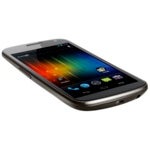 If you own a
Galaxy Nexus
from the not too distant 2011, then it's probably safe to say that you ain't having a lot of fun these last days.
Google has officially announced
that it's pulling the plug on the gNexus, citing its policy of not supporting devices older than 18 months (really, Google?). Seeing as how the Nexus 5 and its trusty sidekick, Android 4.4 KitKat, have been making headlines these past few weeks, it's only natural to see owners of Sammy's spin of the Nexus disgruntled.
One such owner has taken action onto the web, to ask for support for his petition to Google's Sundar Pichai with the hope that the head of Android will reconsider the finality of his decision and take the Galaxy Nexus for a last dance. The petition in question has received some near 14,000 signatures and over 3,400 comments that Max Duckwitz, the petition organizer, has printed and mailed to Mountain View.
Worse yet, the Galaxy Nexus runs on a Texas Instruments OMAP chipset, a platform that TI itself will need to update in order for it to run Android 4.4 KitKat.
And you just know that this ain't happening
. This means that while we sympathize with Galaxy Nexus owners and their predicament, it's unfortunately likely that Android 4.4 will remain out of reach.
source:
Change