New commercial for T-Mobile focuses on 4G coverage; more info on the "Life without Limits" contest
5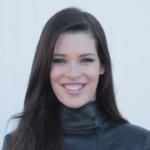 T-Mobile's ad that shows Carly riding on her bike,
counting all of the markets where T-Mobile has 4G HSPA+ coverage
, is getting a little grey in the temples. So the carrier has come up with a new spot that starts up right where the other ad leaves off, with T-Mobile's iconic spokeswoman riding her bike. This time, she pulls up at a T-Mobile heliport to catch a flight. Hey, she's a big time television star and she's entitled to go from one chopper to another.
more information on the "Life without Limits" contest
. To refresh your memory, each day Carly will appear at a certain T-Mobile store within a certain area. She will upload a picture that should help you figure out which store she is at. You then must be the first to check-in to that store using the Foursquare app on your smartphone. Then, you must report to the contest adjudicator who will be at the store wearing a black T-Mobile shirt with the words "Official Adjudicator" on the back.
T-Mobile will be awarding 12 Grand Prizes, 1 per city within each territory. These unlimited prize packs include a free
Samsung GALAXY Note II
with a one-year Value Plan offering free talk, text and 5GB of monthly data along with a MOGA mobile video game controller. The value of this prize package is $1,899.99. 36 contestants will receive a runner-up prize which works out to 3 in each city. That prize is a free
Samsung Galaxy S III
handset, a $50 T-Mobile gift card, 1 month free T-Mobile pre-paid service and a MOGA mobile video game controller. The value of this prize package is $699.99.
By the way, in the contest rules, T-Mobile makes a point to warn contestants not to
badger
or
antagonize
Carly. If you do, you risk being disqualified from the contest.
source: T-Mobile (
1)
, (
2)
vs.
TmoNews