New York Times and Flipboard partner up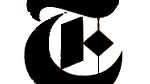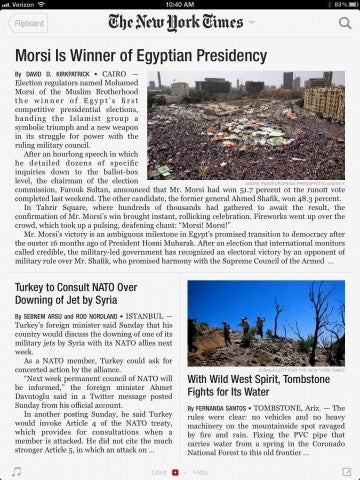 The entire New York Times is now available on Flpboard for Times' subscribers
One of the most read news sources on the internet has teamed up with an up and coming app to offer users a unique way to access the news. Flipboard, the RSS and social network reader that only
recently became available to Android users
, is now
offering New York Times subscribers the chance to flip through the entire daily paper
. Paying subscribers can now read the Times on its web site, through its iOS and Android app and now via Flipboard on either platform.
With non-subscribers getting a small sample of the paper's stories and an opportunity to subscribe to the full paper, Flipboard becomes another place where the New York Times can hunt for business. And for both companies, there is the chance of added revenue as
both companies will split ad revenue from the Times on Flipboard
. This has been quite a month for Flipboard. Besides the deal with the Times, the app has been
pre-installed on the sizzling hot Samsung Galaxy S III
and is now available for Android phones from the Google Play Store. Prior to that, the app was available via the App Store for both Apple iPad and Apple iPhone users.
While Flipboard does not have monthly user figures to report, as of January, months before it started to offer a version of the app for Android,
the service had 8 million subscribers
. And now, Flipboard has "All the News That's Fit To Print."
source:
AllThingsD