Netflix tests feature that helps members quickly find content they like
3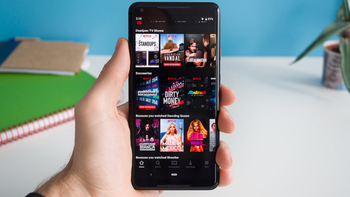 If the recommendations made to you by Netflix's algorithms haven't excited you in the past, there is good news on the way. Spotted first by
a Twitter user named Jeff Higgins
(via
TechCrunch
), the video streamer is currently testing a feature on iOS devices called Collections. Content is curated by Netflix's team of experts and the titles are placed in different categories based on factors like genre, tone, storyline and character traits. Some of the different categories include "Dark & Devious TV Shows," "Prizewinning Movie Picks," "Watch, Gasp, Repeat," "Let's Keep it Light," "Netflix Is a Joke," and Women Who Rule the Screen."
Those iOS users chosen to test the new feature will find the option to use Collections in the upper right corner of the Netflix homepage where you would normally find "My List." Tap on a collection category that you find appealing and the page expands to reveal thumbnails of the titles in that specific collection. Above those thumbnails, you'll see an explanation of what this collection is all about. For example, tap on "Real & Riveting" and you'll see that the titles in this group are documentaries such as
Woodstock
, and
American Factory
.
"We're always looking for new ways to connect our fans with titles we think they'll love, so we're testing out a new way to curate Netflix titles into collections on the Netflix iOS app," a Netflix spokesperson confirmed to TechCrunch. "Our tests generally vary in how long they run for and in which countries they run in, and they may or may not become permanent features on our service."-Netflix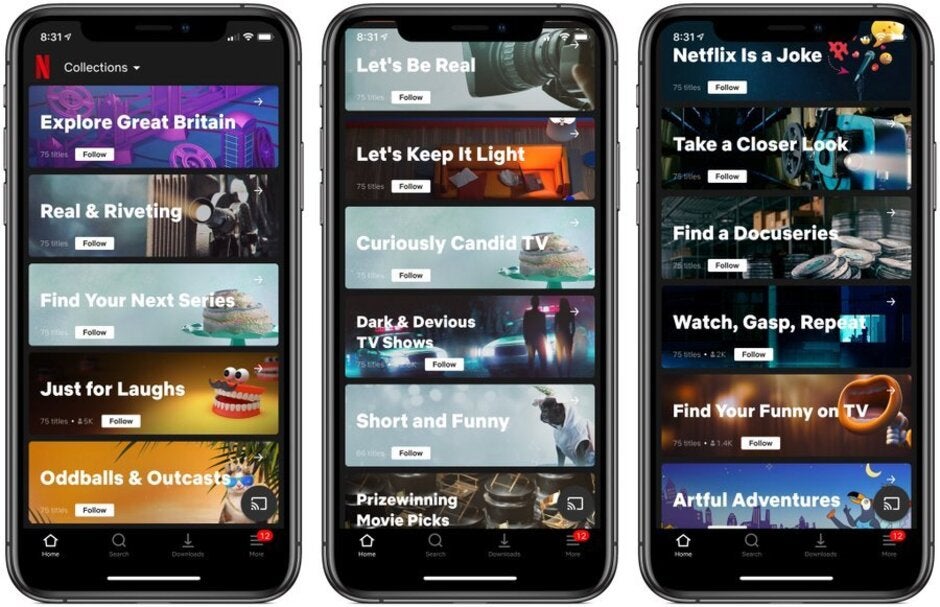 Netflix's Collections uses human experts to group movies into different categories
Netflix is under more competitive pressure than ever before. For example, take Disney+, expected to launch this November 12th. For $6.99 a month, subscribers can stream on four screens simultaneously, set up to seven user-profiles and
view streaming content in 4K resolution at no extra charge
. To get those features on Netflix, a subscriber would have to pay $15.99 a month.
By offering Collections, Netflix hopes to provide recommended titles that its subscribers want to see. The more time its members stay on Netflix, the less they will feel the need to sign up for a rival streaming service. As the video streamer says on its iOS app, Collections is "an easy way to find shows and movies you'll like."
Here's a look at the smooth transitions in the new Netflix Collections pic.twitter.com/5xPYRheCqn

— Jeff Higgins Likes Umbrella Beach Drinks (@ItsJeffHiggins) August 23, 2019