Netflix now supported on two-dozen Android devices including the Motorola DROID Bionic
53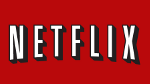 While Netflix recently made headlines by
jacking up its monthly price
, the video service has also increased the number of Android devices that it supports to 24. Among the lucky two dozen is a phone that has obtained mythical status simply by being redesigned after appearing at CES. Of course, we are talking about the Motorola DROID Bionic. Its inclusion on the list is a good sign that we are not too far away from a launch of the device.
Some of the newer names on the list include the Motorola DROID 3 and the LG Revolution. The Casio G'zOne Commando C771 with Android 2.2 also supports Netflix while
only one tablet
, the Lenovo K1 Ideapad, is on the list.
With the now widespread use of its mobile streaming service, Netflix has raised rates by
splitting up their DVD by mail and streaming services
, both of which now cost $7.99 a month. Taking out 2 DVD's at a time will cost you $11.99 per month and if you use your cell phone to receive streaming video, you would have to add another $7.99. While Netflix used to offer a combination rate of $9.99 per month for both DVD and streaming video, that will now cost you $15.98 monthly, assuming you are receiving just 1 DVD by mail at a time. 2 DVD's by mail and streaming video will ring up as $19.98 for a month.
To see if your Android device is among the 24 that supports Netflix, visit the sourcelink. Or, you can just take your chances and head to the Android Market to search for 'Netflix'.
source:
AndroidMarket
via
AndroidCentral