Has your Android phone or tablet been added to Netflix's HD or HDR certified list?
13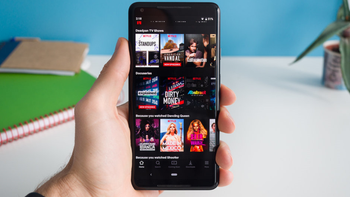 Netflix today added 23 new devices to its list of phones and tablets (via
Android Police
) capable of streaming its videos in HD. Besides being certified to stream HD content from Netflix, a handset or slate must have a 720p screen or higher, and the phone's owner must have a Netflix subscription that supports HD streaming. The streaming quality on the Netflix app must be set to "high" or "auto," and the current data speed must be 5Mbps or faster.
With that in mind, the current phones and tablets that are now certified to receive Netflix in HD are:
Phones
Google Pixel 2
Gogole Pixel 2 XL
Google Pixel 3
Google Pixel 3 XL
Google Pixel 3a
Google Pixel 3a XL
Honor Play (COR-L29)
Huawei P Smart+ (INE-LX1)
Huawei P30
Huawei P30 Pro
OnePlus 7
OnePlus 7 Pro
Razer Phone 2
Samsung Galaxy A10
Samsung Galaxy A20
Samsung Galaxy A20e
Samsung Galaxy A30
Samsung Galaxy A40
Samsung Galaxy A50
Honor WaterPlay 8
Huawei MediaPad M5 10 (CMR-AL09, CMR-W09, CMR-AL19, CMR-W19)
Huawei MediaPad M5 10 Lite (HDL-AL09, HDL-W09)
Huawei MediaPad T5 10 AGS2-L09, AGS2-W09, AGS2-W19, AGS2-L03)
Samsung Galaxy Tab 10.1
Samsung Galaxy View 2 (SM-T927A)
Additionally, Netflix added six new phones to its list of handsets that can view its streaming videos in HDR. Those models are the Honor Play, Huawei P30, Huawei P30 Pro, OnePlus 7, OnePlus 7 Pro, and Razer Phone 2.
Not all of Netflix's videos are available in HD or HDR. In addition, some carriers' unlimited plans cap video at 480p. If that's the case with your wireless provider, there is a siple workaround that might not always be available; connect to a Wi-Fi signal and your carrier's streaming cap won't be relevant.