NVIDIA Tegra Note official; Tegra 4 powered slate not available from the manufacturer
16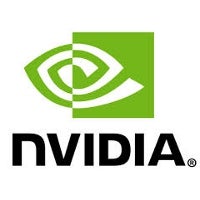 The NVIDIA Tegra Note tablet has been officially introduced by the silicon slinger. Consider the specs. A 7 inch screen with resolution of 1280 x 800 adorns the slab which has 16GB of native storage and a microSD slot to expand it. A "
groundbreaking
" camera is included along with an audio system that produces a wide range of sound. The Tegra 4 processor is under the hood and the battery offers 10 hours of HD video playback. Also included is a stylus ("
We got a lot of feedback that the stylus is the key selling point
," NVIDIA said) and the Tegra Note is all wrapped up with a price tag of $199.99.
Before you start fishing for your credit card, we need to tell you that the tablet is not being sold by NVIDIA. It is actually a reference device that NVIDIA will sell to other manufacturers so that they can brand the unit with their own name. Still, NVIDIA will be in charge of sending out software updates regardless of what name is on the outside of the unit. The OS will be stock Android.
The tablets will start shipping this October and helps the chip maker create a market for the Tegra 4. NVIDIA's partners won't necessarily compete with each other in the same market and the tablet could be offered to consumers with different variations. NVIDIA says that the Tegra Note design will be used by manufacturers "
like EVGA and PNY Technologies in North America; EVGA, Oysters, and ZOTAC in Europe; Colorful, GIGABYTE, Shenzhen Homecare Technology and ZOTAC in Asia-Pacific; and XOLO in India
."
source: NVIDIA