Mozo brings a sexy leather back to liven up Microsoft Lumia 950's uninspiring plastic build
6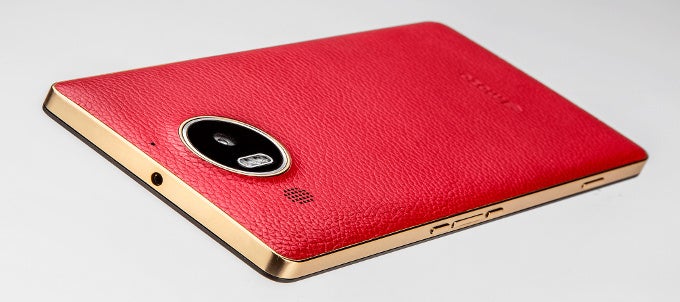 We have just recently released our full-on Microsoft Lumia 950 review and there's no arguing: it's a good phone, but it looks and feels surprisingly cheap, especially considering peers in the same price tier.
The uninspiring plastic build is solid, it does not produce any weird screeky noises, but in an era of sleek metal and glass phones, the drop in quality and feel is noticeable.
Lumia 950 with an actually well-made back
If you are fan of the Windows 10 ecosystem and platform, though, the Lumia 950 remains one of a very few (if not the only) choices. So how do you improve its feel? Turns out, there is a manufacturer that has focused its attention on exactly that aspect: the name of the company is Mozo and it has now released its leather replacement back cover for the Lumia 950 in a variety of colors. It's a sleek-looking thing that feels nice and warm to the touch, and if the one thing that has stopped you from getting the 950 is its plastic design, this might change your mind.