Mozilla releases Firefox 5 for Android, featuring do-not-track
6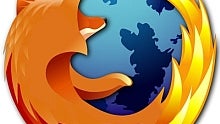 The avid pursuit of privacy used to be relegated to the paranoid and those with somewhat questionable browsing behavior. But the safety of the Internet, and more specifically our
mobile devices
, has come under serious scrutiny as of late.
Android owners can protect themselves from malicious cyber-criminals with programs like Norton's
anti-virus app
. But advertisers still engage in a more benign, but still invasive practice, by tracking our browsing history. While that is nice for those interested in receiving more tailored advertisements, it still feels like Big Brother is looking over your shoulder.
To that end, Mozilla has added the do-not-track feature to their Android app. That feature, which is also on their latest desktop browser, allows you to
opt out of browser tracking
. Unfortunately, individual websites don't have to comply with your do-not-track request.
The update also brings enhanced speed
"especially on 3G networks,"
more fluid panning, improved SwiftKey compatibility, and more than 20 new browser add-ons.
source:
Android Market
via
Electronista