Motorola says update information for Motorola DROID RAZR MAXX HD was a typo
26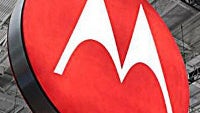 Thanks to one of our loyal PhoneArena readers, Motorola admitted that the information on its website, which we used as the basis for a story on the
Motorola DROID RAZR MAXX HD
, was a mistake. You might recall that on Sunday night, we told you that according to the Motorola Support site,
the long-lasting Motorola DROID RAZR MAXX HD was forever stuck with Android 4.1.2
. That seemed odd considering that the similarly endowed
Motorola DROID RAZR HD
was apparently being considered for Android 4.2.
Our loyal reader contacted Google's Punit Soni who is VP, Product Management at Motorola Mobility. Soni quickly admitted it was a typo. In fact, Motorola did change its web site which now says that we should "
Stay tuned for an upgrade decision
."
We are not sure that this calls for celebration yet. After all, no announcement of an upgrade was made. But you might ask yourself why would Motorola go ahead and make the change on its site if it didn't plan on taking the Motorola DROID RAZR MAXX HD to the next level. By the way, the site also added that a upgrade decision is coming for the Motorola DROID RAZR HD.
Thanks, Anonymous Tipsters!