Motorola Droid Ultra smartphone listed online, Kevlar body confirmed
8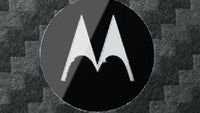 Remember those
mysterious Motorola DROID Razr Ultra smartphones
that we told you about a few days ago? It looks like these are indeed real handsets as a placeholder page on Motorola's web site has one of them mentioned.
"Available in a bunch of glossy colors, this high-grade DuPont™ Kevlar body proves you can be even thinner and still be tough as steel."
– that's what is stated on there about a phone referred to as the DROID Ultra.
Unfortunately, there isn't much more that we can say about this new smartphone. There are some hardware specs listed on the page, but we are pretty sure these aren't correct as they match those of the
Motorola DROID RAZR M
. However, that leaves plenty of room for speculation. Perhaps the Motorola DROID Ultra is one of the several smartphones that
Motorola may launch along with or right after its X phone
.
So who's excited about these upcoming members of Verizon's DROID smartphone family? Let us know down in the comments!

Motorola DROID Ultra seen on Motorola's web page
Recommended Stories