Motorola has at least 3 phones in the pipeline after the X Phone
63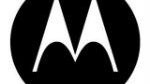 Yesterday, there were a couple new rumors that came out regarding Motorola, the
X Phone
. Most of the info pertained to things that we had already talked about. Our source has confirmed that it is unlikely that the X Phone will have
hardware customization
, and the release window has always been for
late June or July
, so there has been no delay. But, we've also confirmed another part of the rumor: Motorola has at least 3 phones in the pipeline after the X Phone.
The AndroidandMe rumor claimed simply that "Motorola will still release several more Droid phones this year", but we've learned info about 3 of the devices in the pipeline. Beyond the X Phone, Motorola is working on a pair of devices for Q3. One of the devices is bigger and the other is smaller. But, we don't know if that means the larger is phablets sized, or if it means the smaller one will be in the 4 inch "small" range.
Then, for Q4 Motorola is reportedly working on a device that may be offered unlocked at a price point that may be lower than the Nexus 4. Although, to be clear, there is no indication that any of the devices will bear the Nexus branding.
Recommended Stories