Motorola DROID 2 Global to be Gingerbread free until after Motorola DROID 3 is launched,
4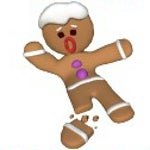 For all of you Motorola DROID 2 Global owners waiting for your update to Android
2.3
, be patient as Gingerbread is
apparently on the way
. A leaked screen shot of a document dealing with the impending launch of the Motorola DROID 3 says that Android 2.3 is expected to be available s
oon after the launch
of the latest build of the device that started Androidmania.
There was some thought that Motorola was still having trouble producing a
bugs-free version of Gingerbread
that would satisfy Verizon. As we
reported
, there has been speculation that the poor performance of the Android 2.3 update for the Motorola DROID X had led to a
freeze
on Android 2.3 updates for Motorola devices on Verizon which, of course, includes the DROID 2 Global. If that is the case, there is no word on whether or not Verizon is now ready to accept the upgrade for its Motorola DROID devices.
As
we told you
, the Motorola DROID 3 will
ship for Direct Fulfillment orders
on July 7th and is expected to be in stores a week later. This means that Motorola DROID 2 owners should not expect an upgrade until sometime after July 14th.
source:
DroidLife