Moto X4 specs comparison versus Nokia 6 and the Samsung Galaxy A5 (2017): Viable mid-rangers
4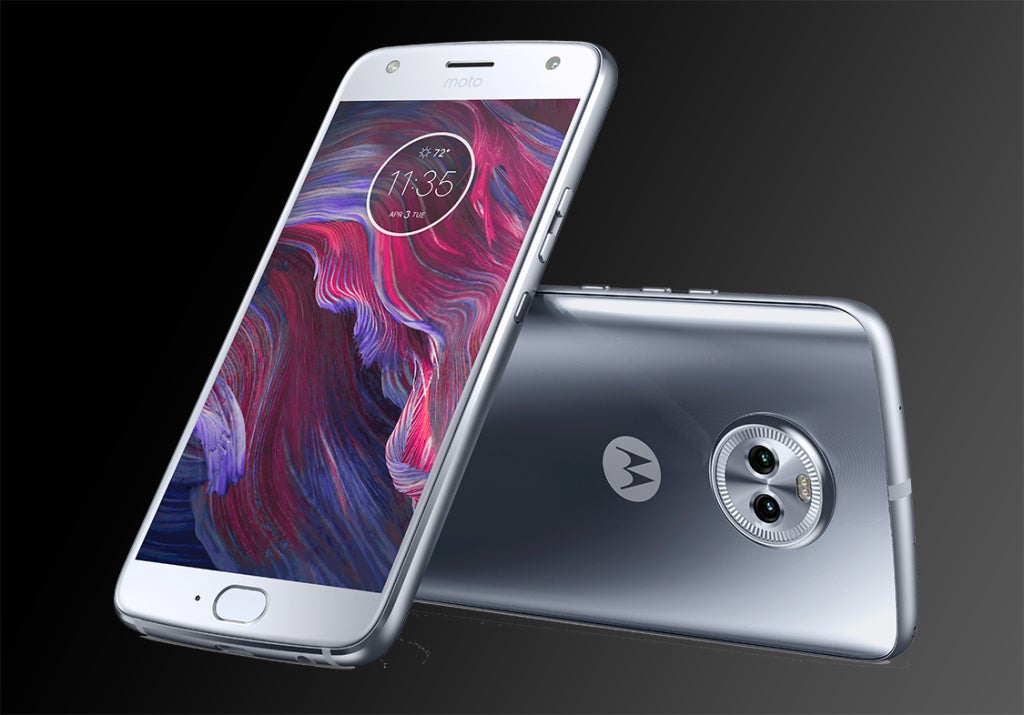 Just yesterday at the penultimate day leading to IFA 2017, Lenovo officially unveiled its newest mid-ranger, the Moto X4, and boy, is it a noteworthy one!
Packing a power-efficient Snapdragon 630 chipset running at 2.2GHz and a 5.2-inch 1080p display up front, the new performer is powered by a 3,000mAh battery that will certainly keep the lights on for a long time. With a dual camera setup at the rear, pairing one 12MP and another 8MP shooter for shallow depth of field emulation, as well as a 16MP selfie camera, either 3 or 4GB of RAM with 32/64GB of storage, and finally, IP68 water-certification for improved resistance against liquids.
So far, the Moto X4 looks like a viable contender for the top spots on the mid-range market, but let's not forget it has some serious competition ahead of itself. Let's see how it compares against the Nokia 6 and the Galaxy A5 (2017).
Super AMOLED
IPS LCD
IPS LCD
Scratch-resistant glass, Ambient light sensor, Proximity sensor
Scratch-resistant glass, Ambient light sensor, Proximity sensor
Scratch-resistant glass, Ambient light sensor, Proximity sensor
Samsung Exynos 7 Octa 7880 (14 nm)
Qualcomm Snapdragon 430 8937
Qualcomm Snapdragon 630 (14 nm)
Octa-core, 1900 MHz, ARM Cortex-A53, 64-bit
Octa-core, 1400 MHz, ARM Cortex-A53, 64-bit
Octa-core, 2200 MHz, ARM Cortex-A53, 64-bit
Mali-T830 MP3
Adreno 505
Adreno 508
Android (8.0 Oreo, 7.0 Nougat, 6.0 Marshmallow)
Android (9.0 Pie, 8.1 Oreo, 8.0 Oreo, 7.1 Nougat)
Android (9.0 Pie, 8.0 Oreo, 7.1 Nougat)
Fast charging
Fast charging
Motorola TurboPower
16.00 hours
the

average

is 0 h (0 min)
18.00 hours
the

average

is 0 h (0 min)
32.0 days (768 hours)
the

average

is 0 days (0 h)
3G: 13 hours; LTE: 16 hours; Wi-Fi: 18 hours
Single camera
Single camera
Dual camera
16 MP (Autofocus, CMOS image sensor)
Aperture size: F1.9; Focal length: 27 mm
Aperture size: F2.0; Pixel size: 1 μm
Aperture size: F2.0; Sensor size: 1/2.55"; Pixel size: 1.4 μm
8 MP (Ultra-wide)
Aperture size: F2.2; Focal Length: 13 mm; Pixel size: 1.12 μm
1920x1080 (Full HD) (30 fps)
1920x1080 (Full HD) (30 fps)
3840x2160 (4K UHD) (30 fps), 1920x1080 (Full HD) (60 fps), 1280x720 (HD) (30 fps)
Video calling, Video sharing
Video calling, Video sharing
Video calling, Video sharing
16 MP
8 MP
16 MP
1920x1080 (Full HD)
3840x2160 (4K UHD)
5.75 x 2.81 x 0.31 inches (146.1 x 71.4 x 7.9 mm)
6.06 x 2.98 x 0.33 inches (154 x 75.8 x 8.4 mm)
5.84 x 2.89 x 0.31 inches (148.35 x 73.5 x 7.99 mm)
5.61 oz (159.0 g)
the

average

is 6 oz (171 g)
5.96 oz (169.0 g)
the

average

is 6 oz (171 g)
5.75 oz (163.0 g)
the

average

is 6 oz (171 g)
Back: Glass; Frame: Metal
Back: Aluminum
Back: Glass (Corning Gorilla Glass 3); Frame: Aluminum
Water, Dust; IP68
Water, Dust; IP68
Fingerprint (touch)
Fingerprint (touch)
Fingerprint (touch)
Touch sensitive control keys
Touch sensitive control keys