Minecraft Pocket Edition updated with Halloween-themed skin pack, bug fixes
1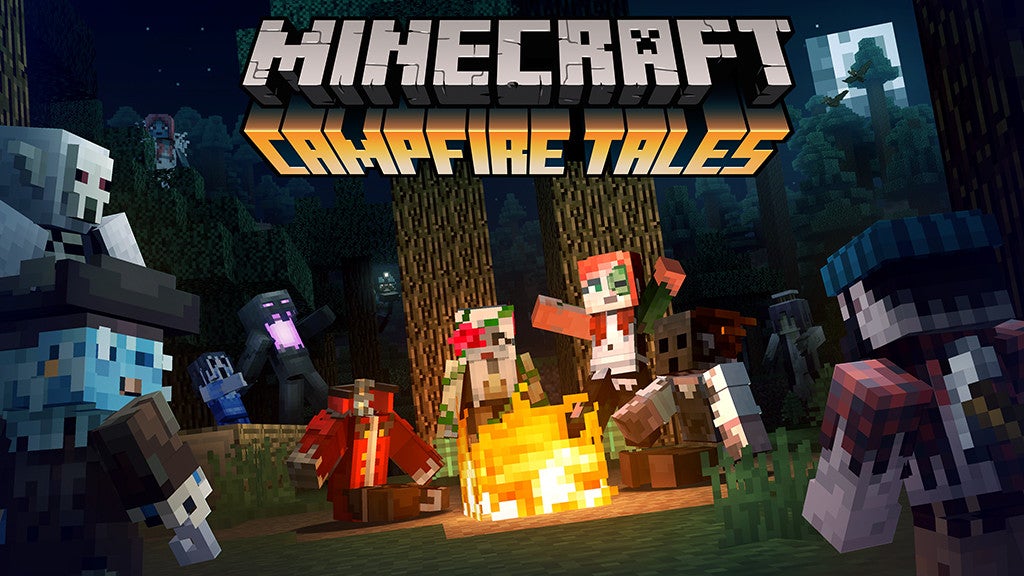 Mojang, the team behind one of the world's most popular games, Minecraft, has just announced a new update is now available for those who play on smaller screens.
Minecraft Pocket Edition
has been updated with a bran new Campfire Tales skin pack, which contains 16 Halloween-themed skins. Each of the skin included in the pack is spooky enough even for the most fearless Minecraft player.
The skins include well-known characters like the Headless Haunter, the vengeful Lumbering Jack, the obsessive Sea-Swallowed Captain, the hasty confectioner Crisp, the cursed Well Wisher, Rancid Anne, The Sham, Ol' Diggy, and the Risen Rose.
Although these skins are available for free, Android users might have been asked for money while trying to get them via the Google Play store. If that's the case with you, then you should use the code MINECON2016 to reduce its cost to zero. It's also worth mentioning that these skins won't be available for too long, so make sure to get them as soon as possible.
Aside from the Campfire Tales skin pack,
the new update
also adds some tweaks like a small fix to smart turning (VR only). It also addresses an issue with mirror textures and fixes a bug with the capes that were clipping through armor.
Lots of other small and major bug fixes have been implemented in the update as well, so make sure to download the latest version. Here is the fill changelog for both Windows 10 and Pocket Edition versions of Minecraft:
- Fixed crash when rendering leads in VR. (VR only);
- Using the B button to quit the game (when using a controller) now works. (Win 10 only);
- Fixed top of cursor flickering in VR. (VR only);
- Mouse clicks no longer cause keyboard input to stop. (VR only);
- Fixed issue where Minecraft would not shut down completely when launching another app in the Oculus store. (Win 10 Oculus only);
- Added in bug fixes for VR that were previously in the 0.16 betas.