Microsoft's OneNote update adds ability to put alternative text on images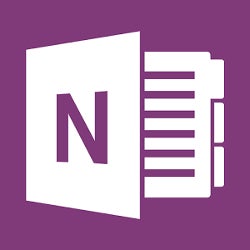 One of the
Microsoft apps
that come bundled in many Android smartphones, OneNote has just received a small update that adds new features and a few bug fixes.
If you're an avid OneNote user, then read on since the application has been gifted with a few new abilities that will make it even more appealing.
The first new feature mentioned in the official changelog is the ability to "view images in page" outside of
OneNote application
. OneNote users will be able to achieve that by tapping on image and select "open" context menu.
One other new feature included in the update, as the title says, will allow users to add alternative text on images and embedded files in Page.
Only a few bug fixes have been delivered in the latest version of OneNote. One that should address an issue with the crashes that affected the
previous OneNote build
. Also, the update should fix some miscellaneous issues reported on the previous version of the application.
The update doesn't seem to have been pushed to Google Play store in all countries yet. We believe this is a staged rollout, so if you don't notice these changes in your OneNote app, you should check back later for the update.