All Android apps for Microsoft's Office suite will be compatible with Chrome OS
10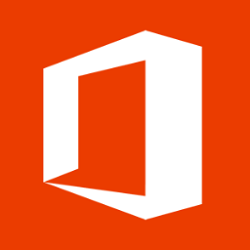 Chrome OS is a rather peculiar operating system, but before 2016 is officially in the history books, it'll be getting an update that will allow Chromebooks to natively run Android apps. This is a move that will do nothing but wonders for Chrome OS's lack of app support, and in preparation for the official release at the end of the year, Google is currently beta testing the new software and app support on the supported devices that the beta is available on. Owners of the
Pixel
Chromebook, Asus Flip, and Acer Chromebook
R11
currently have access to the beta, and as more and more people are testing it out, some users have been reporting that they've been blocked from downloading the Microsoft Office Android apps.
This certainly is a bummer to hear as the Office apps for Android are incredibly feature-rich and are great productivity tools, but Microsoft was quick to release an official statement on the matter to reassure us that we shouldn't let this news get us too bummed out.
9to5Google
reached out to Microsoft about this matter, and a spokesperson for the company responded with the following message -
Our strategy has not changed. Office for Android is supported on Chrome OS devices via the Google Play Store. While Google Play on Chrome OS is in beta, we are partnering with Google to deliver the best experience for Chromebook users and plan to make the apps available on all compatible devices by general availability.
So, if you're a frequent user of Microsoft Office and were worried that it wasn't working while testing out the beta for Chrome OS, you can rest easy knowing that you'll be covered once the operating system exists the beta stage. Even with this said though, it is worth keeping in mind that you'll need to be an Office 365 subscriber in order to access all of the features that the Office apps have to offer. As per the rules that Microsoft has set, any device with a screen of 10.1-inches or larger (basically any Chromebook) will not be able to edit, print, or create any sort of files or documents unless they are a paying subscriber for the service. However, if you're already a frequent user of the Office mobile apps, it's likely that you do subscribe to Office 365.