OneNote for Android update adds Undo and Redo functions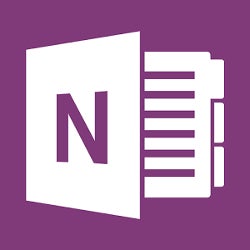 Microsoft continue to add new features and improvements to its OneNote editing application for Android devices, even though some of these new capabilities released by developers have been among the most requested by users for many months now.
For example, the latest update pushed by Microsoft brings the Undo and Redo features, which means OneNote users will be able to rewrite texts and change them as they wish with just a tap. Many users have been waiting for Microsoft to add these features to
OneNote on Android
devices, but as the saying goes, "better late than never."
The next improvement that OneNote users will be able to take advantage of while working on their Android devices is the ability to rename sections. That way, it will be easier to keep all your notes organized anytime since you can now update the name of your sections on the go.
It's also worth noting that the latest update re-enables support for autocorrect on the Google keyboard, which was disabled in a
previous update
due to some issues.
Last but not least, the update includes some bug fixes and preformance improvements to the application, so expect fewer issues to affect your app while working.
Usually, OneNote comes pre-installed on most Android devices, but if you don't have it, you should know that it requires Android 4.1 or later, as well as a free Microsoft account.