Microsoft improves Bing for Android with 360 search, events, lottery, more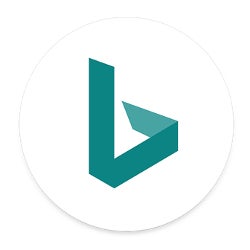 If you live in the States and make use of
Bing Search
, you will be pleased to know that Microsoft added a load of new features and improvements.
Among the most important new features announced by Microsoft is
augmented reality 360 search
, which allow users to view the world in a whole new way (right, no?).
Using the 360 search enables you to view the surroundings and learn more about what you see, the developers claim. On top of that, 360 search makes it easier to discover what's nearby and how exactly you can get there.
Another new feature that the newest update brings is lottery, which gives users winning numbers, jackpots, as well as drawing schedules, all accessible from one place. This is very useful for those who believe in their luck and play the lottery all the time.
Next, Microsoft added
Events
, which allows Bing users to check out upcoming concerts, sports games schedules, and much more.
Last but not least, the music page now takes you straight to music videos, lyrics, and more related songs. Audiophiles might find this new feature handy to use while on the go.
As mentioned earlier, these new features announced by Microsoft are only available in the United States. If you reside in the U.S. you should check for the update in the Google Play store.
Bing Search for Android