Microsoft has scalped royalty fees from more than half of the Android makers already
19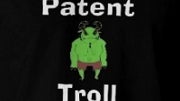 Microsoft felt compelled to update us (and its shareholders), that the company has already managed to ring in royalty fees from more than a half of Android ODMs and OEMs. After
Quanta
, the last scalp is that of Compal, another big ODM.
The high-profile names that Microsoft has already signed up for protection services include
HTC
and
Samsung
which are shelling out the rumored 5-10 bucks per handset to Redmond for patents held since the Windows Mobile days. Microsoft even made some nifty charts to explain how much of the Android pie still sits uneaten.
With
revenues like these from mobile
, the company can afford to feed in a lot of cash in marketing and promotional activities for Windows Phone, whose rise to become the third major mobile ecosystem should start very soon, with the unveiling of the Nokia Windows Phones on Wednesday in London.