Microsoft signs deal with Quanta for Android devices royalty payments
3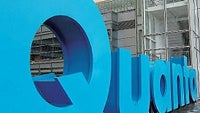 Microsoft keeps leveraging its rich patent portfolio to make entities related with Android devices cough up license fees on patents it has held since the dawn of Windows Mobile.
The last one to pay up is Quanta, the giant ODM manufacturer that makes the Amazon Kindle Fire, among numerous other gadgets, but Amazon already has a licensing agreement with Microsoft. The exact terms of the deal are not disclosed, but at first Microsoft was knocking down smaller Android device makers, then
stepped up to HTC
, and
finally got Samsung to contribute
. It's now moving to ODMs and says Quanta is the second big one it scored licensing deals with:
Quanta is one of two major ODMs for which we've entered an Android Patent Agreement. Because we offer patent licenses to OEMs and ODMs, we put in place provisions that make sure we are not paid twice for the same device. Having said that, for the Android agreements we offer ODM's, we seek agreements that provide coverage for as broad a set of the ODM's offerings as possible. We cannot specify particular terms for any of the ODM agreements.
Unfortunately we can't know exactly how much Microsoft is making now off of Android's popularity, but we wouldn't be surprised if it surpasses the amount it will make from Windows Phone for the foreseeable future. It would also be interesting to know how much Android device manufacturers have to pay now in fees, compared to licensing one Windows Phone copy.