Microsoft donates 200 HP Stream 7 tablets and $2 million in software to youth related charities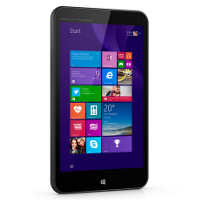 Microsoft's General Manager of the New York district, Reid Downey, made an appearance on NBC's
Today
show Friday morning. Downey was making the appearance to announce that the tech titan was donating 200 HP Stream 7 tablets and $2 million in software to youth related charities, including some sponsored by NBC.
The HP Stream 7 tablets feature a 7-inch screen, and run Windows
8.1
and Office 365. The slate is powered by a quad-core Intel processor and sports a retail price of $99.99.
Downey later wrote on the Microsoft New York blog that the company is making the donations to close the gap between those who have access to the skills and training necessary to be successful, and those who don't have such access. The executive specifically mentioned areas like Science, Technology, Engineering and Math. He wrote, "
Having access to the latest technology is so important for creating a better future for our children, and we want to do our part
." The donations were a part of Microsoft's YouthSpark initiative.
MicrosoftNY
,
Microsoft
via
WindowsCentral