Microsoft details XBOX app for Windows 10
23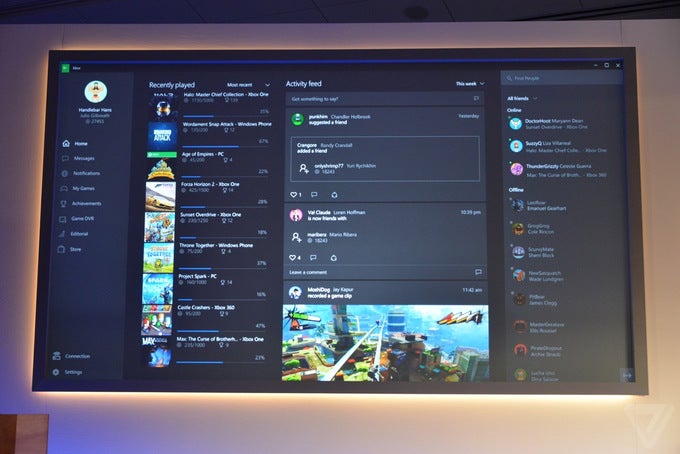 For decades, Windows has been the platform of choice for millions of gamers, and with Windows 10, the gaming abilities of Microsoft's OS are about to reach a whole new level. That's not only because the new version of Windows will have the DirectX 12 trump card, but also because it will feature Microsoft's new XBOX application.
With this new XBOX app, which just got previewed during today's Microsoft press event, the tech giant is aiming to make gaming more social and more interactive. It features a neatly organized UI where all games owned by the user on any device are listed, along with the messages exchanged with XBOX Live friends and the activity feed where important gaming moments are highlighted. Speaking of messages, you'll be able to exchange both voice and text messages with your virtual buddies across platforms.
The XBOX app will also boast a built-in DVR feature. As the name implies, it will let you view the past 30 seconds of your gameplay and turn that into a video. This video can then be shared on a social network or the XBOX community. Accessing the app's video recording capabilities is done with a simple shortcut – Windows + G.
For the latest updates from Microsoft's media event, tune into the
livestream
or follow our
liveblog
.