Microsoft and Cojengo bring vet-grade tools to farmers in Africa
6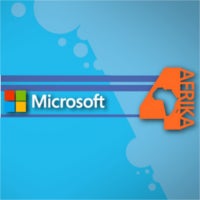 Cojengo is a Scotland-based company, dedicated to developing apps specifically targeted at tackling animal and human health issues in the developing world. It has recently released VetAfrica – a Windows Phone 8 app, aiming to provide veterinary-grade diagnostic tools and disease surveillance to farmers in Kenya, Ethiopia, Uganda, and Tanzania. The app was developed with the aid of Microsoft's BizSpark program for startups, and is endorsed by the 4Afrika initiative – an effort by Microsoft to actively improve Africa's economic development.
VetAfrica employs an image-based interface, instead of text, and allows farmers to quickly diagnose livestock illness, after which it suggests appropriate treatment. It uses Microsoft Azure cloud to both gather and deliver relevant data. That also makes it possible for vets and animal health workers to check for patterns in diseases and monitor for any type of epidemics. Due to the farmer's way of usage, often using pre-paid cards and spending time out of mobile coverage, the app was developed to work offline and only sync when appropriate.
VetAfrica is still in its early days and Cojengo is being optimistic for its future, based on postive early feedback from farmers and vets. If the app is more widely adopted, the developer intends to bring it to Windows 8, as well as outline plans to develop a full suite of health and agriculture apps.
source:
OnWindows
via
WMPoweruser