Microsoft adds more payout markets for developers and streamlines app submissions
3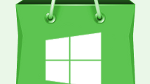 Microsoft has announced that since the launch of Windows Phone 8 last year, the number of app downloads from the Windows Phone Store has
increased by 100%
. Paid app revenue has soared 140% over the same time period and Microsoft is trying to help developers fatten their wallets by adding 6 more payout markets, Afghanistan, Iraq, Montenegro, Serbia, Timor-Leste and Ukraine. That brings the total number of payout markets to 122. If you're a developer in any of those markets, you can submit free and paid apps to the Windows Phone Store.
In addition, 15 new carriers have been added to Microsoft's list of billing partners. That number now is at 25 billing partners in 19 markets. Consumers who have accounts with these 25 partners can pay for apps through credit cards or they can elect to have the charges put on the monthly invoice from their carrier and pay it at that time. Microsoft says that it plans on expanding this option with more partners. According to Microsoft, developers earn
3 times the amount from a paid app
if the app buyer is paying for it with his carrier's monthly invoice instead of using a credit card.
Microsoft also is trying to streamline the app submission process and has recently added the ability for developers to cancel submissions, rotate screenshots and benefit from automatic resizing. In the works is a way for developers to review an app submission before the "submit" button is pressed. More about this improvement is expected to be announced shortly.
source:
Microsoft
via
WPCentral