Microsoft updates Skype with support for Android Calling improvements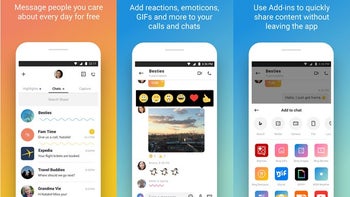 Skype is getting new features and improvements, but only on Android. Microsoft silently pushed out another
Skype update
that delivers some enhancements based on users feedback.
The most important change is support for Android call intents, which will allow users to tap on any phone number in their browsers or other apps to make a call with Skype using Skype Credit. The new option becomes available once you tap on the phone number.
The changelog also mentions some stability and reliability improvements, so expect Skype to work better and smoother after the update. Microsoft had been updating Skype quite often in the last couple of months, but it looks like the Redmond-based company
continues to focus on Android
.
Anyway, although this is a rather small update, make sure to download the latest Skype iteration to benefit from all the changes mentioned above.