Microsoft Lumia 550 arrives in select regions at a cost of $139
24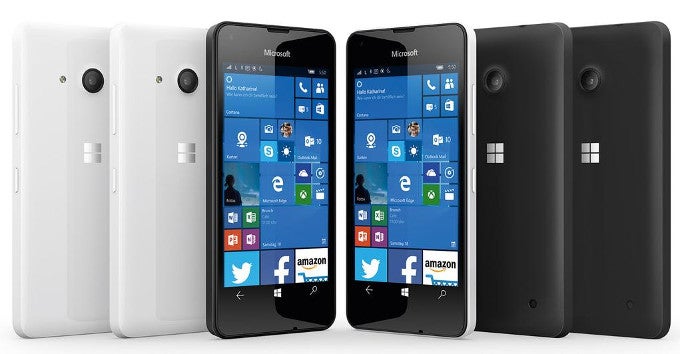 The
Microsoft Lumia 550
was
officially unveiled
back in October after a fair amount of speculation. Having
gone for pre-order
on November 14th, it was promised that the affordable handset would make retail on December 8th. Slightly earlier than billed, the Lumia 550 is now available to purchase across much of Europe, and with pricing set at the equivalent of $139, it's an ideal prospect for those seeking a basic, no-frills experience.
While not packed to the gills with power, the Lumia 550 does have plenty going for it. For starters, it's 4G LTE ready, and includes an HD display of 4.7 inches in diameter. The Snapdragon 210 SoC, meanwhile, should cater to everyday tasks without too much resistance. If you want a Windows device that goes above and beyond the basic levels of performance, you should perhaps instead look at the likes of the
Lumia 950 and 950 XL
. But for the cost, the Lumia 550 appears a good little runner, while the fluidity of Windows 10 Mobile should ensure a smooth experience despite the low-power chip.
While only available in Europe as of right now, the Lumia 550 should be on offer throughout other markets during the next couple of weeks. Despite a stuttering, non-existent flagship stake until the launch of the Lumia 950 duo, Satya Nadella's firm has retained a keen interest in producing affordable, lower-end smartphones, with the Lumia 550 following the likes of the Lumia 435 and Lumia 532 in budget releases from the company this year.
Along with LTE, the HD display and Snapdragon 210, the Lumia 550 also bundles one gig of RAM, a 5-megapixel rear-facing snapper, and 8 GB of on-board storage, expandable up to 200 GB by means of the microSD slot.
As well as appealing to those wanting a smartphone without a hefty price tag, the Lumia 550 could tempt long-time Android / iOS fans interested in testing the waters of Windows 10 Mobile.
If you'd like to take a closer look at the Lumia 550, please check out our
hands-on coverage
, as well as the gallery below.