Microsoft Excel for Android gains option to convert images of tables into spreadsheets
1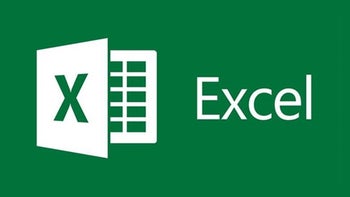 Microsoft's
Excel app for Android devices
has just become more useful with the addition of a new feature that will allow users to convert images into spreadsheets. Thanks to a new image recognition functionality that automatically converts a picture to a fully editable table in Excel, Android users won't have to manually enter data.
Simply take a picture of a hand-drawn or printed data table with your Android smartphone, and the app will do the rest for you. According to Microsoft, the new
Insert Data from Picture
feature will be available in preview for the
Excel for Android
app soon. Obviously, you need to be enrolled in the
Office 365 Insiders Program
in order to get the new feature when Microsoft decides to make it available. It's yet unclear whether or not a similar feature will make to iOS devices as well.
Microsoft has long jumped on the AI bandwagon, as many of its apps and service already benefit from automated processes. Hopefully, Excel will be getting a taste of the AI sooner rather than later.