Microsoft Word, Excel and PowerPoint for Android updated with a few new features
4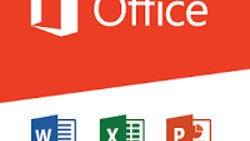 If you're part of the Microsoft Office Insider for Android, then maybe some of the new features included in the latest update might be known to you.
The Redmond-based company has just announced that Word, Excel and PowerPoint applications for Android devices have been updated with a handful of new features. Some of the improvements included in the update are available for all three, while others are specific to just one or two of the Android apps.
For example, all three Android apps include "collaboration," a new feature that allows users to share their documents much quicker than before, as well as see who's working on it. Also, Word, Excel and PowerPoint now offer users the ability to find and open files other users have recently share with them.
Additionally, Excel for Android features improved copy and paste, so users can now move content between Office apps.
PowerPoint on the other hand got a fresh new look as well, which is suppose to offer a better experience for reading presentations on the phone. Users will now be able to drag and drop to reorder slides and double-tap to edit. These new features come in handy while you're on the go and wish to make some last minute adjustments to your presentation.
Microsoft also added the Find icon to the PowerPoint application. This means that you will now be able to use this icon place on the ribbon to search for any text in the presentation.
Aside from these new features, Microsoft also fixed a bug that would make Excel start in inking mode by default.
The updates have already been pushed to Google Play, so it should appear on your Android device any moment now if you have the apps installed.