MetroPCS lifts the cover off two LTE smartphones: LG Connect 4G, Samsung Galaxy Attain 4G
0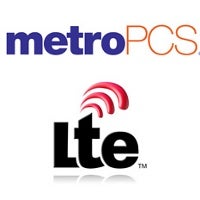 Regional carrier MetroPCS is known for its affordable plans and early entry in the 4G LTE market. The carrier was actually the first to roll out a commercial LTE network stateside, but it's a much smaller one than what the major carriers have launched. Still, LTE speeds are impressive and now you'd have two more devices that ride on those airwaves for MetroPCS: the LG Connect 4G, the carrier's first dual-core smartphone, and the affordable Samsung Galaxy Attain 4G.
First, the
LG Connect 4G
- the device is set to become the new MetroPCS flagship. It sports a 4-inch NOVA LCD display with a resolution of 480 x 800 pixels. The NOVA technology should improve outdoor visibility and translate into higher brightness. The Connect 4G houses a 5-megapixel camera capturing 720p videos on the back and there's 4 gigs of internal memory along with the option to plug in your own microSD card.
The not so good news is that the LG Connect 4G runs on Android Gingerbread and we haven't heard a thing about an update to Ice Cream Sandwich. We're also yet to know the price of the Connect 4G.
Samsung Galaxy Attain 4G
with its very affordable $199 price tag with no contract ties whatsoever. The Attain 4G is no technological wonder with its 3.5-inch 320 x 480 pixel display, single-core 1GHz processor, 512MB of RAM and 3-megapixel rear and 1.3MP front cameras. The spotlight here shines on 4G LTE connectivity, though, and for the price, it's a decent offering. The Attaint 4G will hit stores next month.
MetroPCS 4G LTE network however isn't quite the 4G you've heard about not only because of limited range. MetroPCS has rolled out LTE networks in 14 markets, but the problem with it is that it's much slower - averaging 1-2Mbps and hitting a peak at around 4Mbps. In comparison, Verizon's and AT&T's networks easily broke the 30Mbps threshold on initial testing. This pseudo-4G comes at pseudo-4G prices as well - you only pay $50 monthly for service.
Attain Brings Improved Performance, Stellar Looks and Features to MetroPCS' Expanding 4G LTE Android Portfolio
DALLAS and LAS VEGAS, Jan. 9, 2012 /PRNewswire/ -- MetroPCS Communications, Inc. (NYSE: PCS) and Samsung Telecommunications America (Samsung Mobile) today announced the Samsung Galaxy Attain™ 4G, a multi-tasking smartphone with the power of 4G LTE and the kind of flair to help consumers manage their busy lives -- without digging deep into their pocketbooks. Available online and in MetroPCS in the coming weeks, this mobile powerhouse is MetroPCS' latest addition to its 4G LTE Android™ handset lineup, with no annual contract and tax and regulatory-fee-inclusive service plans that start at just $50 per month.
(Logo: http://photos.prnewswire.com/prnh/20100714/DA34639LOGO-b)
"We are committed to delivering the latest smartphones that fit our customers' needs and provide unmatched value with our 4G LTE service," said Tom Keys, MetroPCS president and chief operating officer. "We believe that the Galaxy Attain 4G fills a sweet spot within our growing 4G LTE portfolio, packing all of the Android features that consumers have come to expect and that allow them to do more."
The Galaxy Attain 4G, armed with a 1GHz processor, keeps consumers' lives moving forward and helps them stay in the loop. Powered with Android 2.3 (Gingerbread), it is designed to handle everything in consumers' day-to-day lives. Equipped with a 3MP rear camera with LED flash, users can capture and share photos quickly and easily. The 1.3MP front-facing camera and pre-loaded Google Talk application makes it simple to video chat face-to-face with loved ones on the device's 3.5" screen. In addition, users will be able to take advantage of the Android Market with quick access to more than 300,000 applications, games and tools.
"The Samsung Galaxy Attain 4G is designed to meet the needs of consumers who manage their lives on the go and we're excited to provide another feature-rich 4G LTE Android handset to MetroPCS and its customers," said Dale Sohn, president of Samsung Mobile. "Since the device is versatile, users can easily transition between personal and professional usage, with features that make the Galaxy Attain 4G the perfect 'everything' phone."
The Galaxy Attain 4G is available on MetroPCS' $50 and $60 smartphone plans, which include all applicable taxes and regulatory fees. On the $60 plan, consumers can choose between Rhapsody Unlimited Music or MetroSTUDIO™ to fulfill all of their entertainment needs – on top of unlimited talk, text and web. With Rhapsody Unlimited Music, music lovers can access more than 12 millions songs, within Rhapsody's extensive music library. With MetroSTUDIO, entertainment enthusiasts have access to rich multimedia content, including Video On Demand, providing instant access to the latest TV shows, news, sports and entertainment right from their phone. And to give customers even more entertainment options, MetroPCS recently added content from Disney/ABC Television Group and ESPN to MetroSTUDIO.
The Galaxy Attain 4G will be available for $199 plus tax, after a $50 mail-in rebate, for a limited time only. Consumers interested in purchasing the Galaxy Attain 4G can visit their local MetroPCS store or go online to purchase the phone and sign up for service.