Meizu's 2016 portfolio revealed: leaked roadmap shows 7 handsets, pricing included
20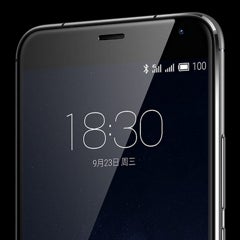 Meizu is a company hailing from China, popular for offering smartphones with pretty stellar hardware for bargain prices. And, unlike its competitor Xiaomi, Meizu has no issue with shipping its handsets worldwide, so users needn't hunt for 3rd party retailer shops. It's the combination between these two things that make the company somewhat popular among those who are passionate about smartphones.
The company's smartphones range from the entry-level
Blue Charm
to the heavy-hitting
PRO 5
, with its 2015 portfolio being made up of a total of 6 smartphones (technically, 5, since the
m1 Note
was updated to an
m2 Note
just 5 months after the original's announcement). A recent leak shows us what Meizu allegedly has in store for us in 2016. This time around, we will get 7 bargain-priced handsets, thanks to two new entries to to the portfolio – an
MX6
Mini and a
PRO 6
Mini. As per the leak, these two will bear similar hardware as their heavy-hitting, bigger counterparts, but will only have 4.7-inch displays. Here are all the upcoming smartphones, some notes about their hardware, and their pricing. Please bear in mind that these are prices for China, and exporting the handsets to somewhere else in the world will probably cost a bit more. Also, as with any leak, this information comes with a bag of freshly refined salt. Especially since the leak points to a UFS 3.0 tech, which is currently non-existant (
UFS 2.0
is what Samsung's flagships use, and it is, indeed, super-fast).
Smartphone
Display
SoC
Storage
Price (for China)
Meizu m3
LCD
5" - 720x1280
?
eMMC 5.1
16 GB - $92
32 GB - $123
Meizu m3 Note
LCD
5.5" - 1080x1920
MediaTek Helio P10
eMMC 5.1
16 GB - $123
32 GB - $153
Meizu m3 Metal
LCD
5.5" - 1080x1920
MediaTek Helio X20
eMMC 5.1
16 GB - $152
32 GB - $184
64 GB - $230
Meizu MX6 Mini
Super AMOLED
4.7" - 1080x1920
MediaTek Helio X20
eMMC 5.1
16 GB - $230
32 GB - $261
64 GB - $308
Meizu MX6
Super AMOLED
5.5" - 1080x1920
MediaTek Helio X20
eMMC 5.1
16 GB - $277
32 GB - $308
64 GB - $354
Meizu PRO 6 Mini
Super AMOLED
4.7" - 1440x2560
MediaTek Helio X25
eMMC 5.1
32 GB - $354
64 GB - $400
128 GB - $462
Meizu PRO 6
Super AMOLED
5.5" - 1440x2560
Samsung Exynos 8890
UFS 3.0 (?)
32 GB - $431
64 GB - $477
128 GB - $539