Meizu MX6 allegedly caught on camera, looks very similar to Pro 6
2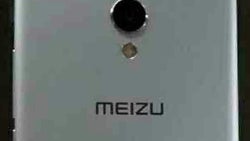 Up until recently, Meizu's flagship line was the MX series, with a beefier version with a larger screen being released later in the year under a Pro name. This year, it seems Meizu has decided to turn things around a bit – it launched the newest
Pro 6
quite early, and with a smaller, 5.2-inch screen, and we are hearing rumors that the yet unnanounced MX6 will pack a 5.5-inch display. However, according to reports up until now – the Pro 6 will still be the more powerful hardware-wise of the two.
Rumors claim that the MX6 is about to be launched in less than 3 weeks — on the 19th of July — though, besides some leaks claiming that it may have a edge-like
dual-curved screen
, we've had no solid evidence on how it might look.
A photo, which allegedly shows us the Meizu MX6's back panel has finally surfaced. It looks strikingly similar to the currently available Pro 6 – from the protruding camera module, to the placement of the LED flash, and the curved and out-of-the-way plastic antenna strips. So, we are a bit sceptical. Not because we don't believe that the two devices might have very similar design language, but because it is very easy to fabricate such a "leak" by just taking a photo of the already existing Meizu Pro 6. So take it with a tiny grain of salt until more leaks pop up.
Invalid image meta
Recommended Stories