Macy's Black Friday deals are out: Apple Watch series 1 for just $180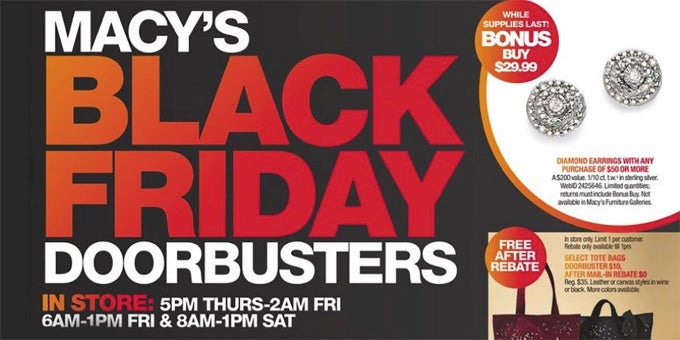 After Best Buy and Target released their Black Friday deals ahead of the biggest shopping day of the year, now we have Macy's Black Friday ad flyer.
Why should you care about a fashion store's Black Friday deals? Well, fashion isn't what it used to be: Macy's has some great deals on some devices as well. For instance, it has one of the best deals on the Apple Watch Series 1, cutting its price down to just $180. That's $70 off the original price.
Two great deals on gadgets: Apple Watch and JBL Charge 3
Macy's Black Friday deals also include a great deal on one of the highest-rated Bluetooth speakers around, the JBL Charge 3: its price is slashed down to just $90, down from the original $130.
The store also offers the Amazon Echo Dot for $40, but you can get better deals on the Dot at Best Buy and Target.