Motorola's Black Friday 2017 deals are here
1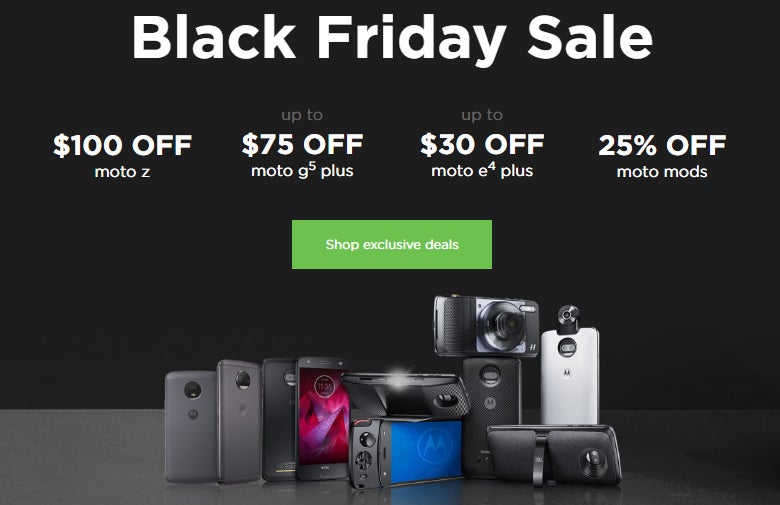 Not to be outdone by other phone makers, Motorola Mobilitytoday unveiled its own Black Friday deals, allowing customers to buy selectunlocked handsets (plus Moto Mods) at reduced prices. While Moto's Black Fridaypromotion doesn't include any jaw-dropping price cuts, you can still find someattractive deals (though some of them are, or were also available from otherretailers).
Here's what Motorola's official US website is currently listing aspart of its Black Friday 2017 promotion:
$100 off Moto Z2 Play (now $399.99 instead of $499.99)
$60 off Moto X4 (now $329.99 instead of $399.99)
$100 off Moto Z 2016 (now $399.99 instead of $499.99)
$30 off Moto G5 Plus 32 GB, and $70 off Moto G5 Plus 64 GB
$30 off Moto E4 Plus 32 GB (now $169.99 instead of $199.99)
25% off any Motorola Moto Mod
To see these discounts, you'll have to add the product(s)you want to buy to your shopping cart. All deals are available from today,November 22, through Monday, November 27, with free shipping on orders over$75. You can get an additional 5% discount on any order if you notice the pop-up image seen below when browsing Motorola's website.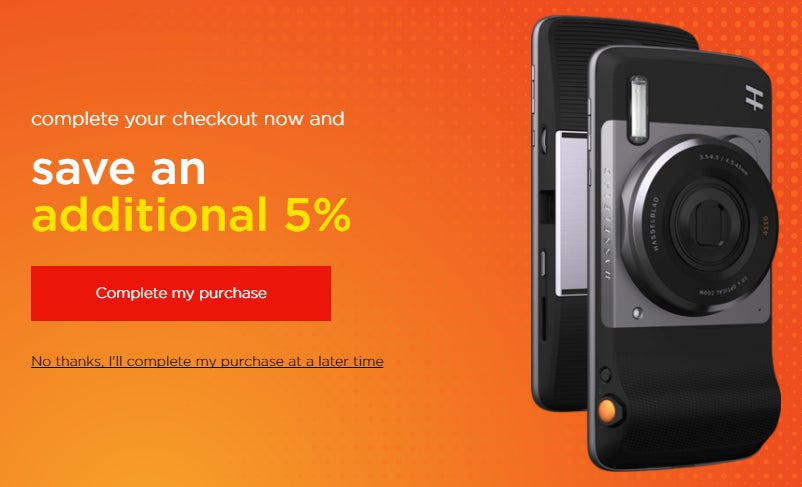 source: Motorola US