MTV fans can take the music network wherever they go using Sprint's MTV Music ID
0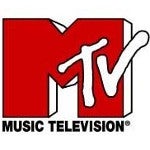 Sprint ID is a streamlined way to personalize certain Sprint branded handsets, providing widgets, ringtones, apps and wallpapers all around a central "experience". With a single download, Sprint customers can have certain models loaded up with all of the apps based around a particular subject, like sports, without having to spend hours in the Android Market looking for sports-related apps to install.
If MTV or music in general is your passion, Sprint has just issued a press release to announce the availability of the MTV Music Sprint ID. The ID pack is supported on three Android handsets, the Samsung Transform, Sanyo Zio and the LG Optimus S. The MTV Music pack includes MTV News and Headlines, MTV Photos and the MTV Music Meter which lets you see which artists are trending higher out of more than 1 million potential stars. You will get to read bios, news stories and hear sample audio from these musicians who are gaining popularity.
The MTV Music ID also includes Rhapsody which contains a library of over 11 million tunes. Once you subscribe to the service, you are welcome to download any song from the library and play it on your phone, home PC or MP3 player. Pandora, also part of the MTV package, is a personalized radio station. Register the name of one of your favorite artists and Pandora will create a radio station that plays your selection's greatest hits as well as songs from other artists with a similar style.
Also included is SoundHound. With this app, you will be able to name that tune in 4 seconds-or less. That's how long it takes for the software to recognize a song it hears through a speaker and return with the name of the song and the artist. Not only is it the fastest song recognition service, it also will name a tune that is being hummed. Lastly, the double Twist service allows users to sync ratings, playlists and play counts to your Android handset.
The MTV Music Sprint ID package is free until the end of December, and installing it does not prevent you from adding more individual MTV apps through the Android Market. David Owens, vice president-Consumer Marketing at Sprint says, "MTV Music ID is a way for our customers to simply and easily get a phone that is completely personalized with the MTV News that is important to them." He added that, "Rather than having to customize the phone themselves, MTV snd Sprint have done the work for them by providing an incredibly rich music experience that users can select at the push of a button."
source:
Sprint