Lumia 950 and 950 XL buyers in UK and Germany will get a free Display Dock ($99 freebie)
8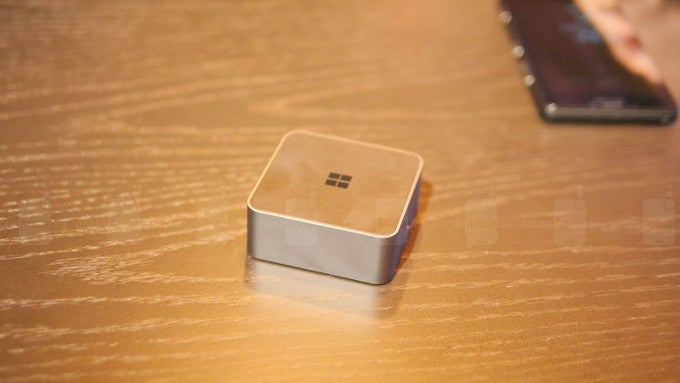 Remember the Microsoft
Lumia 950
and
950 XL
presentation? The one where we were shown that the new smartphones can be connected to a docking device and effectively turn into productive PCs? Well, what many have missed is that, although the Lumias will be powerful devices on their own terms, the magical little box that helps them communicate with an external display and the needed peripherals is actually a separate buy – a $99 separate buy (€109 in Europe).
Early adopters needn't fear, however, as it seems that Microsoft may have a "thank you gift" – at least Europe. Currently, pre-orders for the new Lumias are
live on the old continent
and pages on various official Microsoft sites say that early birds will get a free display dock with their 950 or 950 XL. The German site says that purchases made before the 31st of January, 2016 will include the freebie, while a less informative UK page only talks about pre-orders. We've also seen
a retailer from Netherlands
offer the same sweet deal.
Whether such freebies will be available once the handsets hit the US market is yet unknown, but there's no reason why they wouldn't. No matter which side of the ocean, Microsoft still needs to appeal to a wide audience and draw a bigger user base. It seems that the Lumia 950 and Lumia 950 XL have a serious chance at doing just that — they just need a nice promotional nudge... or push, or shove.
Recommended Stories