Lumia 900 data connectivity fix finally available to Rogers customers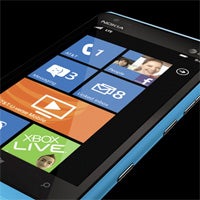 When the
Lumia 900 data connectivity fix
was released to AT&T customers a full 3 days early, it was presumed that Rogers customers would have access to the fix at the same time. Unfortunately, they were informed that they would have to wait until "around April 20th" to get the update.
It looks like that update is finally available to our friends to the north, albeit a little late. Rogers customers can download and install the update through the Zune software on Windows or the Windows Phone 7 Connector app on OS X.
Much like AT&T customers, Rogers customers are also entitled to a $100 credit. Nokia previously wrote:
We apologize for any inconvenience this may have caused, and as a gesture of goodwill, we are offering a $100 Rogers Wireless bill credit to everyone who has already purchased a Nokia Lumia 900 or who will purchase one before April 21st.

If you have already purchased a Lumia 900, you will be able to update your software with the fix beginning around April 20th.
source:
MobileSyrup