Lowe's jumps the gun, lists Google Home Mini for $29, and then changes the price back to $49
2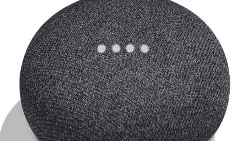 We expect that smart speakers will enjoy a very Merry Christmas and a Happy Chanukah. Last year's holiday season was something of a coming out party for the device, and this year smart speakers have really taken off. Besides the Amazon Echo, which was the device that started the smart speaker category, there is the Google Home, Microsoft Invoke, and upcoming models due from Apple, Sony and Samsung.
The smart speakers are made up of a speaker and a virtual digital assistant. The Echo uses Amazon's own Alexa assistant while Google employs Google Assistant. With a smart speaker, users can stream music, get the current weather, news, sports scores, stock prices, enable or disable smart appliances, order a Lyft and more. And this morning, it appeared that home improvement center Lowe's was ready to sell the Google Home Mini for the spectacularly
Lowe's
low price of $29. That would be a $20 or 41% discount from the usual $49 cost of the device.
The deal was listed earlier today on Lowe's website, and at $29 you wouldn't expect supplies to even make it to Black Friday. Which is why it became apparent that someone at Lowe's had made a mistake and posted the deal a few days early. So in the blink of an eye, the price of the Google Home Mini reverted back to $49 on the home improvement retailer's website. And while that might be a bummer for those who planned to purchase the device today, just have a little more patience. On Friday, the $29 price should return and you'll be able to pick up the Google Home Mini very cheaply, not only for yourself, but also for some of the friends and family members on your shopping list.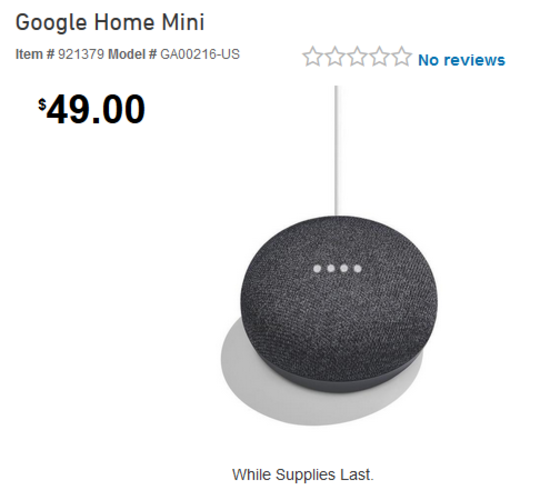 On Friday, Lowe's will drop the price of the Google Home Mini smart speaker from $49 to $29
source:
Lowe's
via
DroidLife