Looking at the Xperia Z4: does Sony need a revamped design for its next global flagship?
99+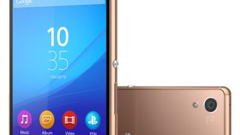 Earlier this week,
Sony officially announced
the
Xperia Z4
in Japan, mentioning that the handset would not be released outside its home country. However, the company is getting ready to
announce another new high-end smartphone
sometime in late May, and this one will be made for the global market.
It's not clear if the upcoming Xperia flagship will resemble the Japanese Z4. If it will, it means it's going to
look a lot like the Z3
(which resembles the Z2, which, in turn, isn't too different from Sony's previous Xperia Z flagships). We're wondering what our readers think about all this: does Sony need to change the design of its upcoming flagship, or is a
slightly evolved Z3
(that's exactly what the Z4 is) just enough? Feel free to cast your votes in our poll below!
Regardless of its design, the new global Xperia flagship will likely have specs similar to those of the Japan-bound Z4, including an octa-core Snapdragon 810 processor, 3 GB of RAM, a 20.7 MP rear camera, and a 5.2-inch 1080p display (although, if some recent rumors are to be believed, a variant with a 5.2-inch Quad HD screen might also exist).