LineageOS, formerly CyanogenMod, has a new logo
2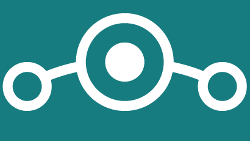 The name LineageOS might sound familiar to you because that is the new name for CyanogenMod. On Christmas Day, it was confirmed that
the repository in GitHub that was being loaded up with CM files under
the Lineage name,
was indeed the new moniker for the ROM
. Cyanogen's actions, and the feud at the top of the company, left blemishes on the CyanogenMod name which is why the CM team couldn't keep the old name and just separate from Cyanogen.
Today, a new logo was uploaded to the repository on GitHub that LineageOS calls home. The same logo was uploaded to the LineageOS website. LineageOS will now have to deal with all of the things that Cyanogen had to, such as raising cash. Right now, the team is not accepting any financial donations until they decide the process that will be used to fund the project.
Android users cannot download the ROM yet, but they can head over to GitHub and take a look at some of the positions where LineageOS currently needs some volunteers. While official builds are not yet available, very soon we could hear some information on when weeklies, and maybe even nightlies, will be starting.
source:
GitHub
,
LineageOS