LineageOS hopes to bring back the "grassroots community efforts" that CyanogenMod was once known for
11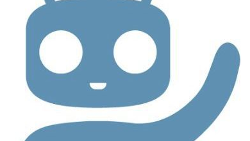 Yesterday, we told you that Cyanogen,
the corporate structure that was housing CyanogenMod,
was closing effective December 31st
. Some of the developers, designers and others who worked on CyanogenMod, are now working on forking the source code and related patches to a new open source project called
LineageOS
. This confirms that the GitHub repository found populated with CM files the other day, called Lineage Android Distribution,
was in fact the beginning of this new open source project
that "will be a continuation of what CyanogenMod was."
Why not just continue using the CyanogenMod name? A press release issued by the CyanogenMod team to say goodbye, explained that those working on the project could find the name sold out from under them. Speaking of names, "the stain of many PR actions from Cyngn is a hard one to remove from CM," said the release. Since CyanogenMod did depend on Cyanogen for the cash to keep going, and for the shared source code, the end of Cyanogen could only mean the end of CyanogenMod.
But there is certainly some cause for optimism. In the press release yesterday, there is talk of returning to the old community efforts that CM was once known for. At the same time, the group promises to maintain a "professional quality and reliability."
"In addition to infrastructure being retired, we in the CM community have lost our voice in the future direction of CM – the brand could be sold to a third party entity as it was an asset that Kondik risked to start his business and dream. Even if we were to regroup and rebuild our own infrastructure, continuing development of CM would mean to operate with the threat of sale of the brand looming over our heads. Then there is the stigma that has grown to be attached to anything named 'Cyanogen'. Many of you reading this have been champions of clarifying that the CM product and CyngnOS were distinct, yet the stain of many PR actions from Cyngn is a hard one to remove from CM. Given CM's reliance on Cyngn for monetary support and the shared source base, it's not hard to understand why the confusion remains...Embracing that spirit, we the community of developers, designers, device maintainers and translators have taken the steps necessary to produce a fork of the CM source code and pending patches. This is more than just a 'rebrand'. This fork will return to the grassroots community effort that used to define CM while maintaining the professional quality and reliability you have come to expect more recently"-CyanogenMod press release
While Cyanogen and CyanogenMod are both saying goodbye, the spirit of CM will continue to live on in LineageOS. This is just the beginning. A website is being developed, and were sure to hear much more about Lineage in the upcoming days and weeks. The GitHub repository can be found by clicking on this
link
.
source:
LineageOS
,
CyanogenMod
via
AndroidAuthority
Recommended Stories