Lenovo to team up with Ashton Kutcher on a range of new phones
25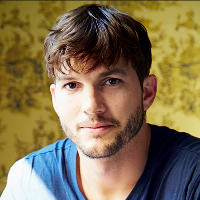 Steve Jobs is teaming up with Lenovo on a new range of handsets. Ok, it really isn't Steve Jobs, but is Ashton Kutcher, the actor who portrayed the late Apple co-founder in the movie "Jobs". You might recall that
the Chinese manufacturer signed the television and film star as a design engineer back in October
, to work on the company's Yoga Tablets.
Lenovo Chief Marketing Officer David Roman said on Friday that Kutcher won't be designing the actual circuitry that goes into the phone, but the UX of the device will certainly have his fingerprints all over it. The actor is known to be a savvy tech investor with a lifelong love of technology. Besides playing Jobs, he also portrays internet billionaire Waldon Schmidt on television 's "Two and a Half Men".
"I know on one level, it sounds corny, but it is real. He not only sees himself as an engineer, but he is an engineer. If he sees a problem, he wants to solve it."
-David Roman, CMO, Lenovo
Kutcher, who has been seen on Nikon camera ads, co-founded VC firm A Grade Investments, which was an early investor in Foursquare, Airbnb and Uber, among other companies.
The Kutcher designed phones will be launched later this year.
source:
re/code
via
Engadget