Ashton Kutcher hired as product engineer by Lenovo
21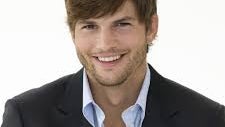 Besides announcing a new pair of Lenovo Yoga tablets (available
with a 10 inch screen
and
an 8 inch glass
), the Chinese manufacturer reached an agreement with a new product engineer. The man selected for the job is known for his work in another career, although he has been a savvy tech investor and has portrayed a couple of billionaire tech executives on television and on the silver screen. We're talking of course, about Ashton Kutcher.
On television, Kutcher plays a high-tech, internet billionaire named Waldon Schmidt on CBS-TV's
Two and a Half Men
. Possibly modeled after Mark Cuban, Schmidt created an internet company which he sold for billions. On film,
Kutcher recently played former Apple co-founder Steve Jobs
in the movie
Jobs
. Kutcher does have a more than a passing resemblance to the late Apple executive.
"This partnership with Lenovo brings together my love of technology and design that makes your life better. I can't wait to dig in and help Lenovo develop future mobile computing products, starting with the Yoga Tablet. Lenovo is all about innovation and strong leadership. Entrepreneurship is part of their DNA, and I couldn't ask for a better fit."
-Ashton Kutcher
"Ashton Kutcher's authentic, creative appetite for technology and keen consumer insight combined with our innovation engine make this a very natural and powerful partnership. This partnership goes beyond traditional bounds by deeply integrating him into our organization as a product engineer as we look at developing the next wave of products. As we continue to push into new PC Plus product areas and lead in multimode computing, Ashton will help us break new ground by challenging assumptions, bringing new perspective and contributing his technical expertise to Yoga Tablet and other devices."
-David Roman, chief marketing officer, Lenovo
The Lenovo Yoga slates offer 18 hours of battery life with three modes: hold, tilt and stand. The tablet's cylindrical handle makes it easier to get a grip on the tablet to hold it. You can use the stand to prop up the tablet for viewing video. Or, you can put the tablet down on a table at an angle that is perfect for typing. Check out the video below to see these three modes in action.
source: Lenovo via
Engadget