Lenovo acquiring Motorola, Samsung's and Apple's sales figures, and the Note 3 Neo: weekly news round-up
0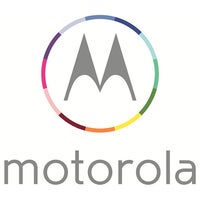 Another week has come and gone, meaning that it is now time for a news round-up. Right on top of our list is a story that you shouldn't have missed, namely the announcement that Motorola Mobility will have a new owner soon. Google has agreed to sell the company to Lenovo in exchange for $2.91 billion.
In other news, Apple made over $13 billion dollars over the last quarter. Part of that money came from the 51 million iPhones and 26 million iPads that were sold. Samsung, however, sold an even greater number of smartphones over the same period of time. The Korean company managed to move 86 billion smartphones out of its warehouses. Unsurprisingly, Samsung now holds a significant chunk of the global smartphone market.
Speaking of Samsung, the company added another phone to its portfolio – the Galaxy Note 3 Neo. That's a phablet, as you can probably tell, sporting a spacious 5.5-inch display and an S Pen digital stylus. It will be available later this month for a price that has yet to be revealed.