Apple iPhone sales last quarter failed to meet expectations; company earns $13.1 billion profit
57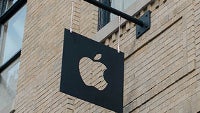 Apple's shares are down over 7% in after-hours trading after the company reported fewer sales than expected of the Apple iPhone during its fiscal first quarter. While Wall Street analysts were calling for Apple to sell 55 million units of its iconic smartphone in the three month period ending in December, the company reported sales of 51 million units.
Apple reported net profits of $13.1 billion ($14.50 a share) on revenue of $57.6 billion. Revenues topped estimates for $57.5 billion. Profit margin, though, declined to 37.9% from 38.6%. In addition, the company forecast sales in the range of $42 billion to $44 billion for next quarter. Analysts had expected $46 billion thanks to the deal with China Mobile. The world's largest carrier is now selling the iPhone for the first time. Wall Street is looking for the deal to add 11 million more iPhone sales to Apple's fiscal 2014 total.
In the quarter, Apple sold 26 million Apple iPads, up from the 22.9 million sold in the same quarter last year. According to Apple CFO Peter Oppenheimer, Apple saw strong growth in emerging markets like Russia, China and Latin America. Apple iPad sales doubled in Mainland China, the executive said.
source:
Reuters
,
USAToday