Lease the Apple iPhone 6s for just $13.17 a month at Sprint; iPhone SE pre-orders start March 24th
6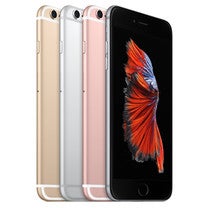 Following yesterday's introduction of the
Apple iPhone SE
, Sprint has announced that it will be offering the 4-inch powerhouse starting on March 31st. Pre-orders start on March 24th. The 16GB model will be $399 while the 64GB model is priced at $499. Besides the 4-inch display, the SE will have the Apple A9 chipset under the hood carrying a dual-core CPU and the PowerVR GT7600 GPU. A 12MP camera adorns the back of the device with a 1.2MP front-facing snapper to take selfies.
Sprint is also offering a great price on the
Apple iPhone 6s
. With the carrier's 50% off plan, which chops your current Verizon, T-Mobile or AT&T bill in half. Sprint also cut the price of its 18-month lease on the iPhone 6s from $26.39 a month to just $13.19 a month. Anytime after 12 monthly payments, you can upgrade to the newest iPhone model.
Including the monthly cost of the plan and the lease payment for the phone, you are paying from $45.67 to $53.17 a month with Sprint. Over the course of the first year, former Verizon subscribers will save $646.92, according to Sprint. Ex-T-Mobile customers will save $557.04 with this plan, and former AT&T subscribers will save $552.
Pay just $13.19 a month when you lease the Apple iPhone 6s from Sprint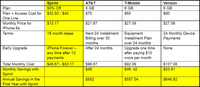 source:
Sprint