Leap shareholders approve AT&T acqusition
2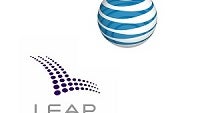 Shareholders of Leap Wireless have voted to allow the company to be purchased by AT&T in
a deal that was first announced this past July
. That was when the nation's second largest carrier proposed its
$15 a share or $1.2 billion acquisition of the parent of pre-paid carrier Cricket
. Over 99% of the votes cast on Wednesday were in favor of the transaction. More importantly for Leap executives, 78% of the shares voted in favor of the advisory proposal regarding executive compensation.
Earlier this month, we told you that once AT&T closes on the deal to buy Leap,
it will merge Cricket with its Aio Wireless operation
and use the more well-known Cricket name. Aio had a limited rollout in May and then
opened 230 stores in Texas, Florida and Georgia
.
Before the deal closes, it still requires regulatory approval from the FCC and Department of Justice.
"We are pleased with the outcome of yesterday's vote and thank all of our stockholders for their support. Stockholder approval is an important milestone on our path to completing the merger with AT&T. I'd like to thank the dedicated representatives from both companies who are working hard to complete the transaction."
-Doug Hutcheson, CEO, Leap Wireless
source:
Leap