Leaked document suggests September 26th launch for Verizon's Motorola Moto X
17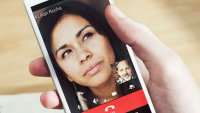 A leaked internal document suggests that Verizon will be launching the
Motorola Moto X
on September 26th. The memo reveals that the White/Bamboo model will be available for just $99 with a signed two-year pact, from September 26th through October 10th. Normally, that particular model is $25 more. The pricing on Verizon Edge is $27.49 monthly.
Other pricing listed on the leaked document shows the Black/Resin model priced at $99.99 with a two-year pact ($24.99 a month on Verizon Edge). Moto Maker pricing starts at $99 for the 16GB Motorola Moto X ($24.99 on Edge). For a 32GB model on the Moto Maker site, the price is $149.99 ($27.40 on Edge).
Big Red customers have a week to dig out all of the loose change they can find. Best places to check are the couch, pants pockets and the floor of your car.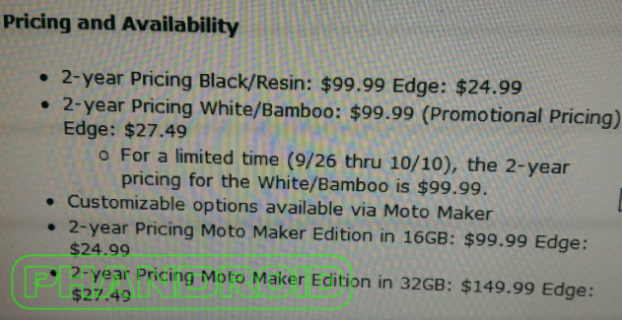 Leaked document shows September 26th launch for Verizon's Motorola Moto X
source:
AndroidGuys
via
Phandroid