Latest comScore report shows iOS, Windows Phone and Samsung were the big winners in Q3
13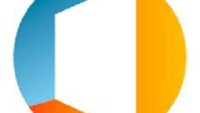 The latest monthly report from comScore has been released and it shows that based on the average monthly figures for the third quarter, iOS and Windows Phone snatched up the market share lost by Android and BlackBerry. The report shows that for the third quarter, iOS was running 40.6% of smartphones in the U.S. used by those 13 and older. That was up from the 39.9% average monthly market share scored by Apple's mobile OS in the second quarter. Windows Phone was the only other platform that showed growth in the period, improving to 3.3% market share in the U.S. smartphone market in Q3 from 3.1% in the prior quarter.
Taking it on the chin was BlackBerry, whose market share dropped in the third quarter to 3.8% from 4.4% Android's ownership of the market declined from 52% to 51.8% in the quarter. Symbian was flat with .3% of the U.S. smartphone market.
You can't blame Samsung for Android's tepid showing in the quarter. The Korean OEM tacked on 1.2 percentage points from a 23.7% second quarter smartphone market share in the U.S., to 24.9% in quarter three. That still leaves Apple with the largest market share among manufacturers. The Cupertino based tech titan closed the quarter with a 40.6% share, up from 39.9% last quarter. Despite losing 1.4 percentage points sequentially, HTC's 7.1% reading is good enough for third place. Motorola (6.8%) and LG (6.6%) round out the top five.
source:
comScore
via
AndroidCentral