Latest LG V10 commercial presents the phone as a kid-proof one
16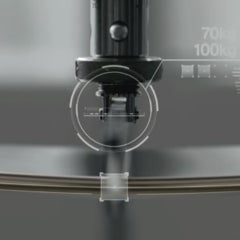 Released earlier this month
in South Korea
, the
LG V10
will be available in more countries around the world (including the US) starting November. Until then, LG is restlessly promoting the smartphone, showing it off with every occasion it gets.
One of the highlights of the V10 is
its solid construction
: the handset is built around a stainless steel frame, and, on the back and bottom, it features a material called Dura Skin - according to LG, this offers "added protection from direct impacts to the device." The phone's toughness is showcased in a brand new LG commercial, which just made its debut in South Korea (so it's in Korean, not in English). The commercial presents the LG V10 as a kid-proof smartphone, as the device can take a beating now and then without being damaged. Of course, since the handset is just resistant to shock and drops, without being water-resistant, LG made sure not to include water-related dangers in the commercial.
Aside from the fact that it seems to be tougher than many other smartphones out there, the LG V10 offers interesting features, including two displays (a main 5.7-inch Quad HD one, and a secondary 2.1-inch, 1040 x 160 pixels one), and a dual front-facing camera. It's also got a 16 MP rear camera with laser auto focus, a six-core Snapdragon 808 processor, 4 GB of RAM, and 64 GB of expandable internal memory.
LG V10 - official images